Play free online casino slot machines
The Incredible Hulk Slot Review
The Incredible Hulk Slot Overview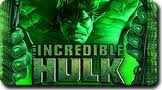 T&C Apply 18+
Visit Now
The Incredible Hulk Slot Features
Wild Symbols
Multiple Bonus Games
Progressive Jackpot
Full Review
The Incredible Hulk slot machine is another one of Playtech's Marvel themed super-hero slot games. Like most of the slots in this genre, this one adopts the same gaming structure, and layout as others in the field. It is also attached to the four Marvel progressive jackpots, making it a very attractive proposition for many gamers seeking a big win. It follows the story of Bruce Banner, a scientist who turns into the giant green Incredible Hulk, namely when he gets angry. Unlike other Marvel slots, which try to incorporate real life movie images as their icons, this Incredible Hulk slot machine is entirely cartoony in its images, which makes it stand out as different from many other Marvel themed progressive jackpot slots designed by Playtech.
Play Free Below
Play This Game for Real Money – Click Here!
How to play The Incredible Hulk slots online
This slot machine game is run over 5 reels and has a total of 50 paylines. This is the industry standard for Playtech and their Marvel themed super hero slots. Naturally, this slot is available in practically every Playtech online casino and in many other non-Playtech casinos too.
There is a coin value range of £0.01 and £1 in this slot game, with a total of ten coins per line being permitted to be wagered. What this means then, is that gamers can place wagers from anywhere upwards of the floor of £0.01 per line, per spin; up to ceiling wager, the maximum stake of £500 per spin. Again, this is the normal standard for Marvel/Playtech super hero slots.
As mentioned, the images used in this slot are cartoony and not from any of the Hulk motion pictures that have been released over the last decade. The high playing card icons, such as the 9, 10, Jack, Queen, King and Ace are present in this slot, and there are also other top icons in the slot too, such as police cards, radioactive warnings, green potions, and of course, the big star of the slot, the Incredible Hulk, himself.
The Incredible Hulk bonus features
The Incredible Hulk slot's scatter icon is the title logo. The scatter icon will trigger 10 free spins, when three or more of the icons appear anywhere on the reels. It is fairly hard to acquire, but when it is acquired, players are assured of really big wins. There is also a 3x multiplier applied to the free spins bonus round.
The wild symbol
The wild symbol in this slot will expand when it appears on certain reels and in specific places. Should the wild icon appear in the centre of the middle reels, or on 2, 3 and 4 at the same time, it becomes an expanding wild icon. Whilst it is expanded, the other reels (without expanding wilds on) will re-spin, offering the player huge prizes.
The Smash Bonus round
There is another bonus round, called the Smash Bonus round that is also present in this slot. The Smash Bonus symbol will trigger this round, and it appears on reels 1 and 5. In this bonus round, a player must use The Hulk to destroy three from a number of cars on the screen in order to win prizes. The Hulk must also crash a helicopter in order to win a multiplier to go alongside those prizes. There is also a randomly triggered rage feature, which will see Hulk destroy seven cards at once, to see the player take home some whopping wins.
The Incredible Hulk progressive jackpot
Like any other Marvel themed Playtech slot, The Incredible Hulk is a part of the Marvel power jackpots network. There are four progressive jackpots in the network that can be triggered on any Marvel super-hero themed game by Playtech, at any time, and with any wager selected.
When this happens, a player is taken to a screen filled with 20 different squares. Players will then be invited to uncover each square, which will reveal a symbol. There are four different symbols, each one standing for a different jackpot.
In order of least valuable, you have the Power Jackpot, the Extra Power Jackpot, Super Power Jackpot and finally, the granddaddy of them all, the Ultimate Power Jackpot.
Once a player has matched up three of these icons, they will win the progressive jackpot that the icons represent. For example, three Power Jackpot icons will mean that the player has won this jackpot.
Other notes on The Incredible Hulk
As nice as it is to have a big progressive jackpot, and no less than four of them, is ever better; there is a problem with The Incredible Hulk. Underneath those jackpots, and behind the paint job, you have virtually the same Playtech slot as any of their others.
A lot of gamers find that Playtech's Marvel slots are very similar, in fact, identical to one another, only with a different paint job on top. This is unfortunately the case with this slot. Luckily though, the slot format is still enjoyable and good fun.
The bonus rounds are somewhat difficult to trigger in this slot machine game, but when you do trigger them, they are certainly worth the wait, with massive payouts guaranteed.
» Start Playing